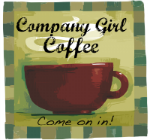 Good morning
Company Girls
. The past few weeks have been a little crazy; with cleaning, activities, guests, and baking; all this means, is that what I'm posting today is a follow-up from a
post
three weeks ago.
So, three Fridays ago, I asked about your church story. How did you grow up, and where are you now? What wonderful replies. The common theme was non-denominational. Though our church histories all differed, that doesn't matter. The bottom line is that there is a common belief; God, Christ, and the Bible. Or, as
Lea
, from Cici's Corner, commented "But, there's only one God and that's where 'the rubber meets the road' as my Dad would say."
That Friday night, after posting the question, JT (our 9-year-old) asked what make churches different? OK, I'm no theologian, but I am a historian, which tends to drive my kids crazy, because I give WAY to much information when trying to answer such questions.
With a question like this, where do you start? Early Church? Roman Orthodoxy? Reformation? Luther? Calvin? Menno Simons? Counter-Reformation? Great Awakening?
Like I said WAY TO MUCH information.
So, let us keep it simple: Yes, churches are different in service style, and in some beliefs. However, Christian churches have one basic belief, that Jesus Christ died on the cross, for our sins. From there, we had a discussion on how our church, a Mennonite Church, differs in other beliefs.
Where do they come up with these questions? When they start asking deep theological questions, I figure we are doing something right. But seriously! I'm almost wishing they would ask "the question", I have a script for that.
Well Company Girls, as we all know, life goes on, and I hear the washing machine winding down. Time to tend to the laundry. Stay as long as you like, feel free to poke around. When you are done, head back over to
Home Sanctuary
, for more coffee with the Company Girls.