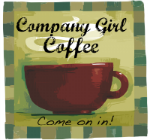 And all through the house not a surface was bare, not even the counter top.
Well, not exactly. I reclaimed a portion of my counter top today when the last of the teacher & classmate gifts headed out the door. All other surfaces are either displaying Christmas decorations, holding up my cards (the ones that we send to others, not the ones we received), or holding down presents.
It has been a busy week here, who hasn't had a busy week, but I still managed to fit in a few
Small Things
. Here is a run down of my week.
Monday - Don't Implode: Start with One Thing
Thank you Rachel Anne for starting the week with this encouraging little one. How many of us face a new week already feeling behind? I took Rachel Anne's advice and started with our living room. It was mostly clean, since we
put up the tree
over the weekend, but a few stray boxes and toys were left lying around the room.
Oh, and throw away the broken magazine rack. When you have children things break, especially when you have boys and said boys wrestle. At least they didn't land in the tree.
Tuesday - Do a Christmas Waltz
Well, you could dance if you wanted to. But like Rachel Anne, my dancing is more in the tradition of Elaine Benes on Seinfeld. The idea was to accomplish small things, 3 Christmas-related small things.
1.) I mailed out my first two Christmas cards. Accompanied with baby gifts.
Baby gifts that have been sitting in our bed room since July. One baby was
born in May and the second was born in October.

2.) Kept working on the rest of our family Christmas cards. I'm making
ours this year and when I'm completely done I will post a picture of them. Until
then I just want to finish.

3.) Continued to organize classmate gifts. One child had a preschool
Christmas party the next day so the envelopes needed addressed and the candy
canes taped to the cards.

Wednesday - Capture a Moment
I completed this even before reading that day's challenge. I was clicking away at EM's preschool Christmas party. Pictures of the kids decorating their Happy Birthday Jesus cookies (instead of a birthday cake). Pictures of the kids handing out and opening presents and cards. Pictures of the kids taking down hugging their teacher.

Thursday - Christmas Candles
My favorite one! Why you ask? Well, yes, I do love candles and especially Christmas scented candles and until yesterday I had forgotten to pull mind out.
But I loved this day in particular because one son tried to burn down the house. When you have boys ....
Ok, I didn't love the fact that he was seeing what happens with paper when held over a flame. I didn't love the fact that when the paper caught fire he went running across the kitchen, holding the said piece of flaming paper, nor did I love the fact that I now have two scorch marks on my kitchen floor (See Picture.)
But, because this is where the title of my blog comes in. In all things, Find the Funny! And the fact that I'm now two steps closer to a new kitchen floor. It also helps that the boy has these big brown puppy dog eyes, that "IT" factor that keeps him out of serious trouble (not from lack of causing serious trouble), and his total reaction was just humorous. If only he wasn't running across the kitchen waving a flaming piece of paper (screaming the whole way because he was totally freaked.)
Oh, and I bought a candle warmer today. No more open flames in our house.
Friday - It's the Friday Before Christmas, What Can I Say?
*My title, not Rachel Anne's
Hubby began his vacation today, he is off till the new year. We headed to the gym, the store, the home improvement store, a new restaurant in town, the paint store, another store, another restaurant for a gift certificate, and then home. I'm sure we spent a good bit of money, but not as much if Hubby was allowed to buy what he wanted at the home improvement store nor what we could have spent at the paint store if we had our room dimensions in hand.
As I type this up Hubby is working on our kitchen cabinets, installing knobs and pulls, YIPEE! Christmas music is playing and the kids (were) busy creating Christmas pictures. I better head up there to direct munchkin traffic so he can get down in time for me to make dinner. And of course there are Christmas cards to finish up.
Thanks for stopping buy for a quick chat. If you haven't done so already, head over to Home Sanctuary for more Company Girl Coffee. And be sure to return tomorrow for a wrap of Callapider Days Fall into Reading Challenge.
And Merry Christmas